Mary Ward
400 years ago, York-born nun Mary Ward, began a mission to educate girls in the Catholic faith in order to continue future generations of Catholics. Launching her convent run schools on the Continent, where Catholicism was still legal, under the direction of Mary Ward and her Community. After the death of Mary Ward, the Sisterhood returned to York in 1686. Wishing his daughters to be given a local, Catholic education, Yorkshire businessman Thomas Gasgoine gave the Sisterhood £500 to start a small school – the Bar Convent Girls School. Gaining a good reputation, the school grew in popularity, and the Convent block in the Lower School site was built to accommodate a boarding school and a Convent.
In the 1800's, an extra wing was added to accommodate a day school, and in 1925 the Bar Convent School became a Grammar School, enabling locals to apply for scholarships. Boys were accepted in the mid 1970's and in the early 1980's, on the abolition of the Grammar School system, to secure the future of free education for the Catholic community around York, the responsibility of the school passed from the Sisterhood to the Diocese of Middlesbrough.
In 1985, the Bar Convent School re-opened its doors as All Saints Roman Catholic School and soon doubled in size with students joining from St Georges and Margaret Clitherow Secondary Schools. Wishing to retain its central York position to enable easy access for far reaching Catholic communities, the school acquired premises close by, to accommodate the Upper School and Sixth Form.
The Bar Convent now shares the beautiful and historic Chapel with the Lower School as well as housing the Community of eighteen Mary Ward sisters and Sacristan. It also operates as a guest house, café and museum. The ethos of the Sisterhood who run it is apparent in, and of great benefit to, the school community.
As Sacristan of the Chapel, Sister Mary's relationship with All Saints spans six decades. Leaving the Bar Convent Grammar School in the late 1950's, Sister Mary joined the community and returned to the school, teaching English, History and RE for 8 years while the re-organisation of the school took place.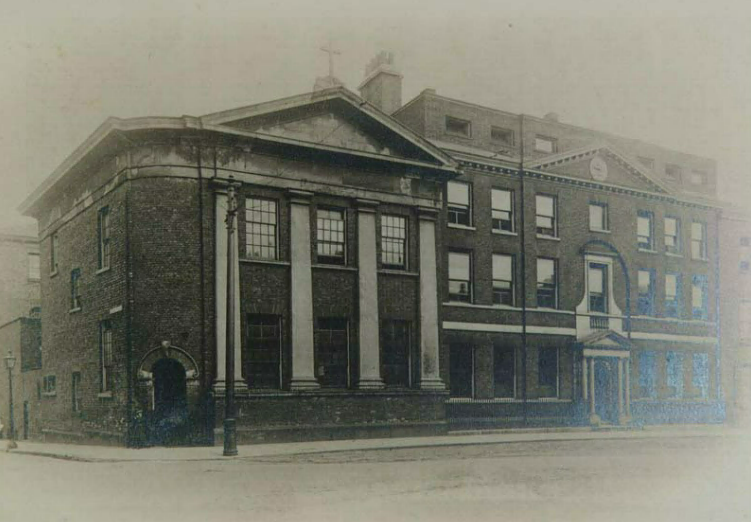 Sister Mary remained at the school until 1990, when she moved to a Community in East London. Here she worked with resident adults and immigrant children for 10 years. She returned to York in 2000, and is now proud to be Sacristan of the Chapel. For more information about the history of this Grade I listed building, please visit the Bar Convent museum which illustrates the history of the Convent and School, the shop and café.