Mrs S L Keelan-Beardsley – Headteacher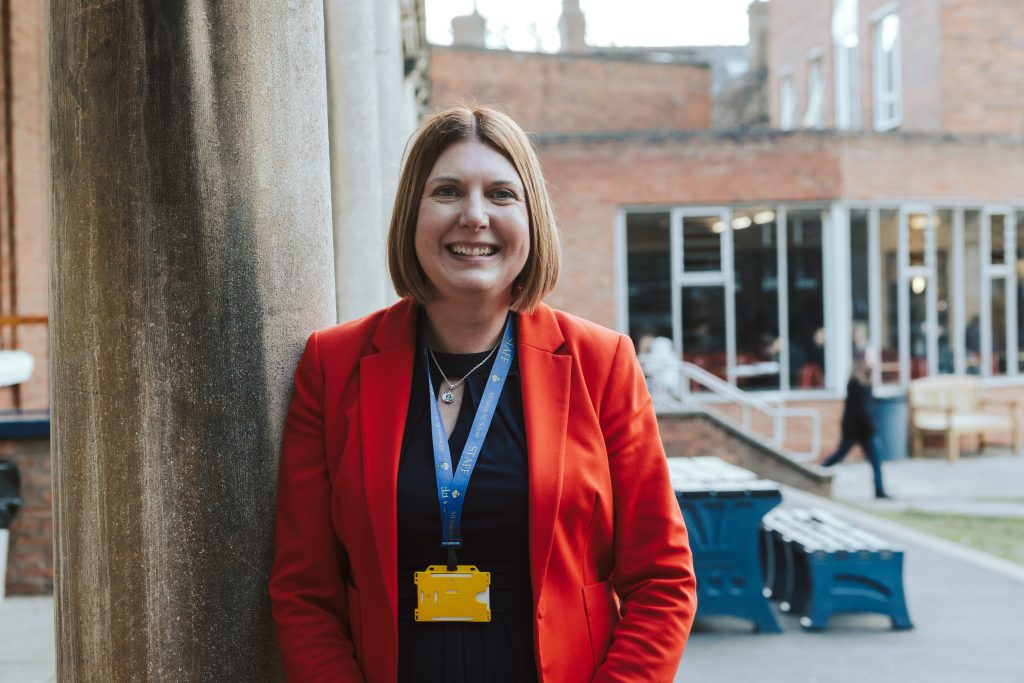 I am delighted to welcome you to All Saints Roman Catholic School and hope that our website gives you a flavour of who we are; our ethos and values and how immensely proud we are of our young people. We are an outstanding school (Ofsted 2016), where visitors always comment on the caring and aspirational atmosphere that pervades every aspect of school life. Every person coming into our school, whether as a student, member of staff, parent or visitor will be warmly welcomed into a happy and loving community.
Our mission as a Catholic school is rooted in the gospel values of faith, love and unity. We expect all members of our school community to live out these values in their every-day interactions. Our young people treat others with dignity and respect and have high expectations of themselves and others, encouraging each other to succeed.
Academic excellence is our first priority and a positive approach to learning is at the heart of our school. Students are set realistic, challenging targets and through the nurturing and aspirational environment that is central to our community, they achieve results to be proud of.
Our students are the finest ambassadors, demonstrating what can be achieved through hard work and a positive attitude. They are actively involved in the extra-curricular opportunities available to them; many pupils achieve musical and sporting excellence as a result and maintain these throughout their adult life.
Through our strong partnerships with families and the wider community our students leave All Saints as self-confident, inquiring, tolerant and positive men and women. In our rapidly changing world it is vital that they move on to the next stage of their life with a broad portfolio of knowledge and skills. All Saints School provides this, together with a strong sense of self-worth and the academic and social skills to make a valuable contribution to society.
We look forward to welcoming you to our school.
Mr H Kane – Chair of Governors
A warm welcome to All Saints School. In my third year as Chair of Governors I am looking forward to another challenging year and working with all our stakeholders to continue to build on the exceptional success we achieved last year as a school community, particularly in academic results.  
At All Saints we bring Christ into our daily lives; guided by our catholic ethos we place students at the centre of all that we do.   We seek to develop our students to enable them to develop their god given potential: spiritually, pastorally and academically, preparing them to be able to contribute to the creation of a society that is highly educated, skilled and cultured. 
To achieve the best outcomes for our students, we recognise the importance of the partnership between student, parents and staff and I encourage all parents to engage with us and participate in all aspects of school life.
The role of our Governing Body is to ensure that our school is guided by its mission, vision and values, and to hold school leaders to account for the successful delivery of educational outcomes in a caring and loving environment.  I look forward to working with all our stakeholders, parents, parishes, communities, the local authority and the diocese together with other educational establishments in York to provide the best possible educational experience in which our students are happy, confident and able to learn and prosper as well rounded individuals. 
Head Student – Verity Burbridge-Ring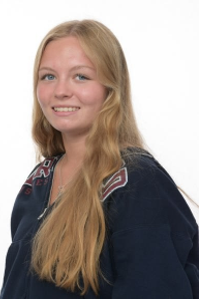 I'm Verity and I study English Literature, English Language, Business Studies and Core Maths for my A-Levels. As a student who has studied in All Saints since I was in year 8, I am honoured to hold the position and take great pride in upholding the values and traditions of our school. In my final year, it is my aim to provide compassion, approachability, creativity and helpfulness to everyone around me, and it is my pleasure to have the opportunity to contribute to the continued success of our school community in every way possible.
Head Student – Alexander Savkovic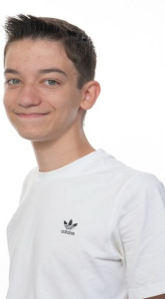 Welcome to All Saints! My name is Alexander, and I have the pleasure of being one of the head students here. I would like to give you some background on my time here as I start Year 13.  Like many other students, I joined All Saints at the beginning of Year 12, having studied at Manor (a local secondary school) previously. While I now study with others who have been accustomed to All Saints life for six years, you certainly wouldn't be able to tell. The support during the integration and transition process was phenomenal, and various mixer events hosted helped us to explore new activities, develop friendships with other Sixth Form students and maintain ones made in the very first week of Year 7. The central location of All Saints within York City Centre is a highlight for me and many of my fellow students; there are numerous green spaces located nearby and study spaces on site, which provide us with the opportunity to enhance our learning alongside the extensive curriculum which opens up various pathways for our post-18 plans from studying at university to apprenticeships. Alongside the curriculum, a wealth of extracurricular clubs enhance and engage the mindset of pupils through sports, academic support clubs and public speaking. The year I have spent so far at All Saints has flown by unbelievably quickly and has provided me with memories I will treasure as I progress to university.