Nurturing Everyone's Individual Pathway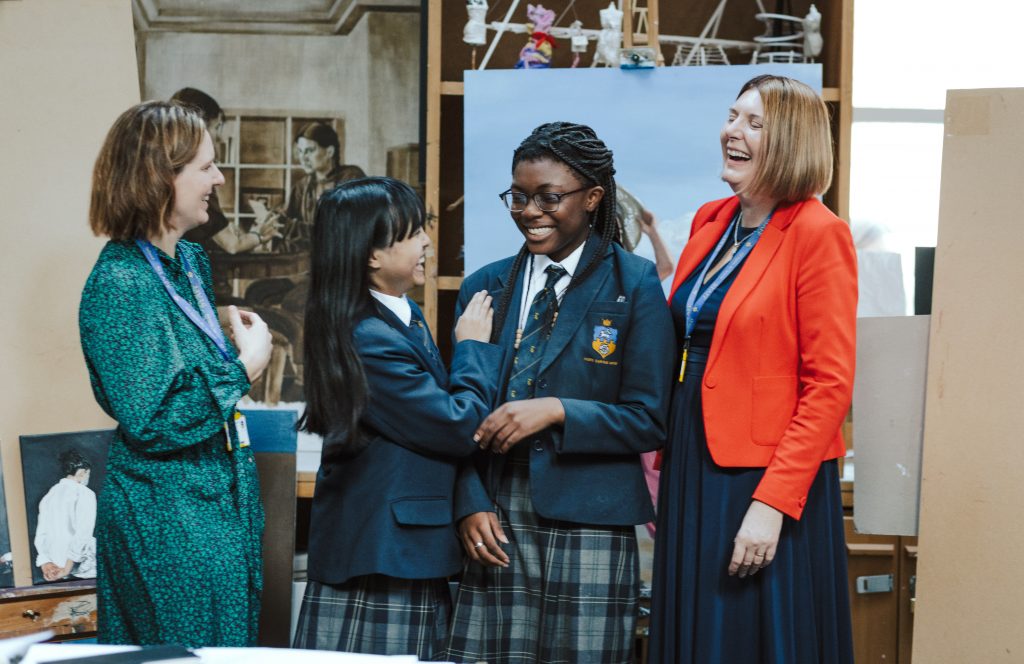 Pastoral Care at All Saints is second to none. We encourage students and staff to look after each other, and we have a strong pastoral support structure to help everyone to be the best that they can be in every way; personally, spiritually and academically.
We firmly believe that children who are happy learn best. Strong academic performance is supported by high quality pastoral care and support. We encourage our students to enjoy their time in school; in the classroom we enjoy very positive relationships between staff and students that enable everyone to shine in their own way. We also passionately believe in providing a wide variety of extra-curricular opportunities in school, there really is something for everyone.
We are a split site school; our Lower School site accommodates students in Years 7-9. This means that we can provide a smooth transition from primary to secondary school. We find that our students and their parents appreciate joining a smaller community in Year 7, it makes the whole experience less daunting and allows us to really get to know our new students quickly. Our Upper School site accommodates those students in Years 10-13, studying for GCSE and A Level qualifications. We find that this provides a more mature learning environment and allows our students to take that step up and develop independence in their study skills, preparing them well for life after All Saints.
Both school sites reflect the Catholic nature of our school, where trust and genuine care of others enables us to provide a truly rounded education, our students leave us with confidence in their academic ability and with the interpersonal skills to be successful in their futures.